Tina Ujevića 1 A, 21220 Trogir (island of Ciovo)
/
Contact Us
Latest TripAdvisor reviews
The hostess is very friendly, nice and sociable. She knows the history and traditions and shared her experience with us. The house is clean and have good place, really faraway from historic centre. Its is house with old history and Klaudia is descendant of who owned them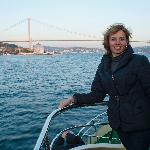 Kyiv, Ukraine Proprietress made our comfort
Clean, Comfortable and very well located just over the bridge from old town. We needed basic accommodation for one night that was clean and convenient. Klaudija did not let us down. Staff were super friendly and helpful and the rooms are basic but very nicely presented. We were pleasantly surprised for the price.
The shared balcony makes this place.
The hotel is under a flight path so you do get planes flying low overhead. The rooms are well insulated though and it did not affect our sleep. This hotel was a pleasant surprise for the money.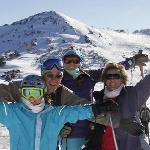 Allens, Sydney Pleasant surprise
We had an incredible time at House Klaudija. The owner and staff were very friendly and helpful – the breakfast amazing – and the room clean and comfortable. We will definitely be back. Thank you Klaudija!! Bob & Pam Murray.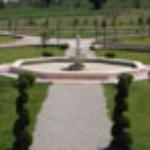 bobpammurray,, Canada Tour of Croatia
Klaudija met us at 8:30 am and showed us our spacious inviting, immaculate accommodation. Super location, stayed on 2nd level with nice wide, well lit stairs. Incredible patio where we could enjoy the garden, complete with olive tree, two recliners, and massive umbrellas for shade. The smell of food being cooked in their wood fired oven and the ring of near and distant church bells, made it feel even that much closer to heaven. Kettle and tea/instant coffee an unexpected treat, as well as wine glasses and a small bottle of complimentary wine. Fridge to store some food and beverage very useful. Nice duvets on bed and sheets have been dried in the sun and the wind so smell very inviting for rest. Breakfast bet 7-9 am so looking forward to it.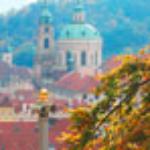 Helen R Canmore, Canada Bike trip with fellow Canmorites and Calgarians
For those who are looking for close to swimming, shopping and restaurants in Trogir, this is an excellent option – you cannot stay more central. 5 minutes' walk across the bridge, and you are in the middle of everything. The service at Klaudija apartment hotel is very good, Klaudija herself gives you the guidance you need to find in Trogir.
If you choose to take your car here, make sure you can fix it – for this is the narrow streets. (Not for a beginner!!)
And if you have your car with you, you can drive easily day trips and enjoy Drafting, Zipline and Park events. The Zipline is recommended for those who want a bit of experience and adventure, is a day trip away from Trogir.
Bath and boat excursions are in the harbor, 6-7 minutes walking distance from the residence Klaudija to the boats.
We will gladly return to Trogir and Klaudija Apartments!

Thony, Sweden Excellent apartment hotel in Trogir, well recommended!
We chose Klaudija's place for convenience and it proved to be just that! A walk across the bridge to the old town of Trogir and close to local bakeries, cafes and mini markets for self catering.
We were self driving so the parking space , though a tight squeeze in the narrow old street, was a real bonus.
We had booked the attic apartment but moved down a level to a double room because, although big, it only had a roof window. Klaudija was very obliging. The room was spacious, modern, comfortable and clean..big windows! It had a little fridge (all we needed) and good wifi connection. Quite luxurious in fact, with access to a shared roof patio area which we had our breakfast on. Klaudija was very helpful with pointers on where to go and swim. We found some fantastic little spots (Django) – only reachable by car. There are closer places which Klaudija will direct you to. Don't forget to get the little plastic shoes at the market in the old town ..the shore is rough, rocky and rich with spiky urchins. Another bonus was having our laundry done for us for 5 euro. The room was serviced on one of the two days we were there. Fine for us. Would recommend it.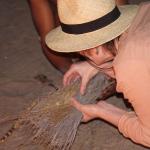 windspring, Cape Town Close to Trogir's old town and ferries...with parking
We stayed at Klaudija's apartments as part of a corporate team away weekend and Klaudija couldn't be more helpful and accommodating, especially as there were 11 of us! We arrived late due to delayed flight but that didn't matter as when we arrived all rooms were ready and Klaudija was very helpful at sorting out who was in which room. The facilities in the room were clean and had everything we needed. Perfect spot to explore Trogir! I'd definitely return here. Great value for money.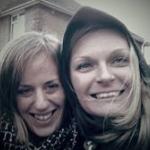 nickynoo, London Perfect spot
We spent three nights in Kuca Klaudija in the apartmant on the top floor. The room was spacious, equipped with everything we needed. The staff is very friendly, you feel like at home, they really wanted to help us in everything. We had breakfast paid and we were absolutely satisfied, it was rich, they served large variety of food each morning. The hotel is located close to old town, this is a big advantage, we could reach the beautiful center, restaurants by walk. Sometimes is not easy to park, despite of this we could find a close place every day. There is a close beach, however the nicest beaches can be reached by car not too long drive from the hotel. You can ask Klaudija for advise, where to go, if you like busy beach or silent beach, small rocks or not etc. The small disadvantage is that we heard airplanes taking off and landing from Split, however this is typical for Trogir and not disturbing during the night. In summary it was one of the best places in Croatia and we definitely would go back.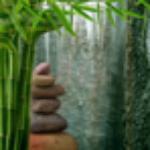 Bagitg Szekesfehervar, Hungary Enjoying Trogir in a friendly hotel
Our family of four – Mom, Dad and two boys, aged 8 and 12 – spent five nights at Klaudija's place in July, 2014. We loved it. Our room was comfortable, clean and quiet. The room had a fridge, electric kettle, dishes and cutlery. Nothing fancy, but everything we needed for our stay. The hotel is very conveniently located, just steps from the old city of Trogir. Parking was available for an extra charge. Given the narrow, crowded roads, it was well worth the money. Klaudija and her staff were friendly and extremely helpful. We felt right at home and would definitely recommend this hotel to any traveller.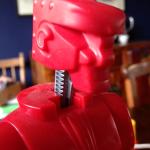 Tom P Ottawa, Canada Great Place
Visited Trogir in July, stayed at Klaudija's apartment, who is apparently very friendly just like most of the Croatian people. From the apartment the busy old town is just a stone throw just like the ship port which goes to Split – worth the trip. The beaches of ciovo island are rocky, but you can find very nice places if you browse the net. You better take a car if you want to find these beaches. We stayed in the annexe building which is 50 metres from the main building in a tight passage. It is equipped with all the necessary things, has 3 floors, includes 2 bedrooms (1st and 2nd floor), a well equipped kitchen, separate toilet and bathroom. Ideal for friends, or couples but not for families with small children due to the stairs in the apartment. Altogether: recommended!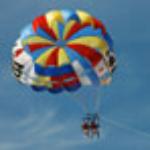 ZoltanKovacs Budapest, Budapest, Hungary Cosy place to stay
We spent a wonderful week at Klaudija's House at the beginning of July 2014. Klaudija is a great host, looking all the time to fulfill your every need. The room was fine, tidy, quit large, with fridge, air-conditioning, LCD TV, hair-dryer, kitchen stuff, on request we could have breakfast in the hotel's terrace. The breakfast was plenty and varied. Trogir's old town is very close, 5 minutes by walk with a child. Our single problem was that at the last night, we couldn't rest properly because we didn't want to close the window and start the air-conditioner and some "strange" motobikers made some races during the night. But that issue it is not the owner's fault.
We would definitely recommend Klaudija's House !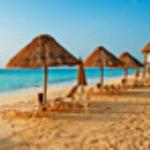 Andrea K Timisoara, Romania Excellent accomodation at a wonderful place
We have spent a great time at House Klaudija, had two appartements, everything was tidy, clean, the house has a great location, quiet street, but close to everything. So close to the city-center, that we could even have a downtown-walk with four children. Had breakfast and dinner on the fantastic rooftop-terrace. Klaudija is a really nice person, always helpful great host. She allowed us to park in the garage in the house, which was really nice. The ship to Split leaves 50 m from the house. Only thing, that the beach close to the house is not clean, we went to a farther one.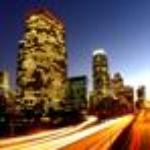 Szilvia, Budapest, Hungary Great place for families